5 Alternative Financing Options for Small Businesses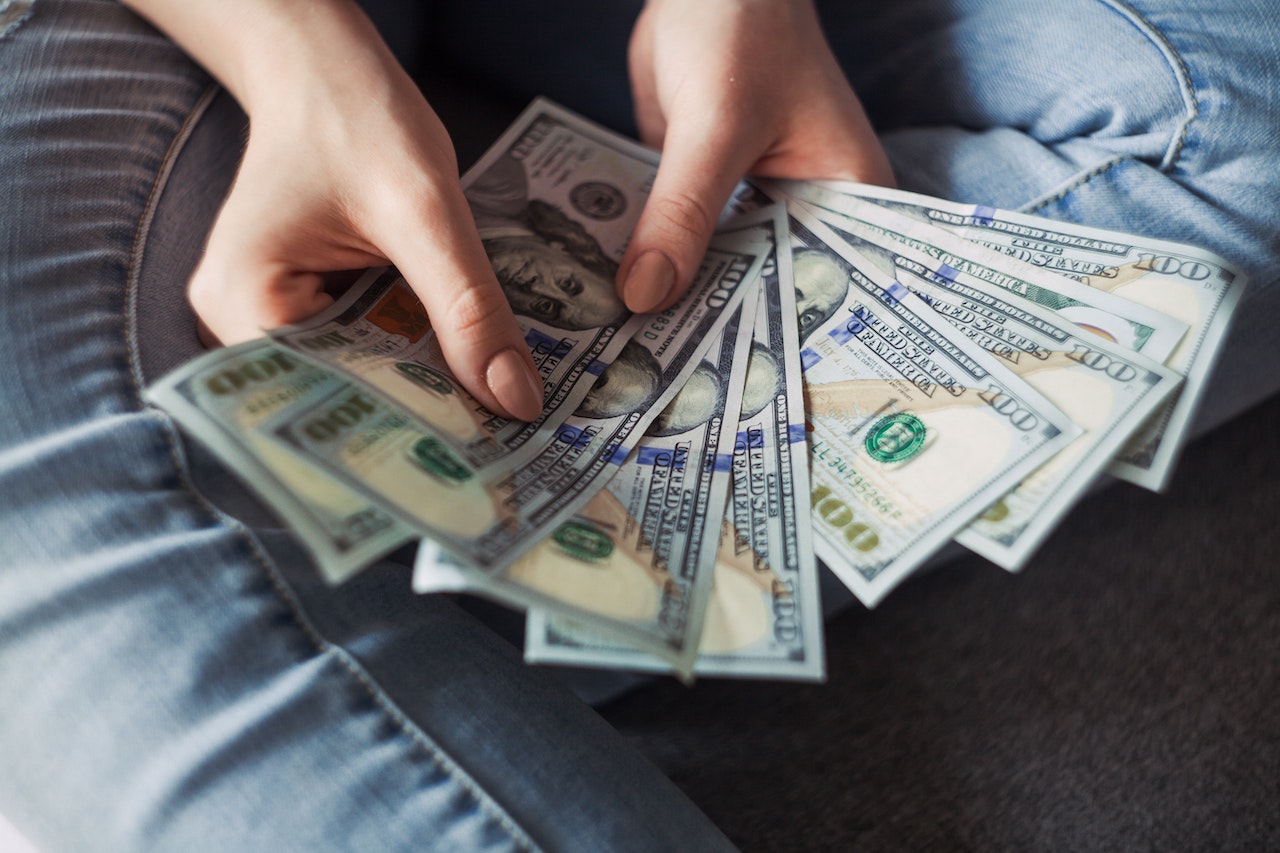 Expanding a small business can be a costly process. We understand that sometimes business owners need financial assistance to take their goals to the next level, but getting a traditional bank loan isn't always the best solution. That's why we've created this list of alternative funding options for small businesses.
What Is Alternative Funding for Small Businesses?
Alternative funding, as the name suggests, is any type of financing that falls outside of the more traditional options offered by banks and other lending institutions. This can include providers like angel investors, venture capitalists, private loans, government-backed loans, and crowdfunding.
The reason why business owners often need to explore alternative funding for small businesses is simple: lenders generally consider them to be higher-risk investments. The combination of limited assets and lack of lengthy credit history can make it more difficult for small business owners to secure a loan from a traditional financing source.
That's not to say that alternative financing options are always easy to come by either. In fact, most of them are quite competitive. However, they can be a great way for small businesses to get the money they need to grow without having to go through the rigorous traditional loan process.
Why Pursue Alternative Funding Sources?
There are a few reasons why small businesses might want to explore alternative funding sources.
Lack of assets: Many small businesses don't have a lot of assets to offer as collateral for a loan. This can make it difficult to get a loan from a traditional lender since they're typically not willing to take on the risk of default.
Limited credit history: A lot of small businesses are just starting out and don't have a comprehensive credit history to show off to potential lenders. This can make it difficult to get a loan or even approval for a line of credit.
High interest rates: Traditional bank loans tend to come with high interest rates, which might not be affordable for small business owners. Alternative funding sources may offer lower interest rates or even no interest at all.
Time-consuming process: Applying for a traditional bank loan can be a time-consuming process, and there's no guarantee that you will be approved. With alternative funding sources, the application process is often shorter, and you may have a better chance of being approved.
The challenges of securing traditional financing often make alternative funding the better option for small businesses. And for many entrepreneurs, it may be a good way to get the money they need for their ventures to start and thrive. Access to quality funding shouldn't get in the way of launching a great business idea that benefits many.
5 Alternative Funding Options for Small Businesses
Traditional bank loans can sometimes be hard to come by. If you are struggling to find funding for your small business or your SBA loan was denied, here are five alternative financing options you may want to consider.
1. Crowdfunding 
Starting a crowdfunding campaign can be an excellent way to obtain the funds necessary to grow your business. 
This alternative financing method is a viable option for many businesses, especially if you have an established audience. To succeed with crowdfunding, you need to have an effective crowdfunding business plan ready. And, keep in mind, that crowdfunding can take a long time. If you need funds quickly, this may not be the right choice for you.
Pros
Can be a great way to get your business off the ground
You may already have an audience who may be interested in donating
No interest rates
Cons
Takes a long time to successfully raise funds
May not be the best option if you need money quickly
2. Business Grants
Business grants are issued by the federal, state, or local government. Fortunately, unlike loans, they do not require repayment.
Acquiring a grant through the government or Small Business Administration is the most common but also most difficult method. The National Association for the Self-Employed has Growth Grants available for small businesses that can be up to $4,000. However, grants typically have very specific eligibility requirements, so it can be difficult to qualify.
Pros
No interest rates
Do not require repayment
Cons
Grants can be difficult to acquire
May not be available in all areas
3. Venture Capitalists and Angel Investors
Venture capitalists or angel investors are individuals or companies who specialize in funding startups. To work with one of these individuals, you will need to show what they will get in return for funding your venture. Typically a growth plan or an exit plan is required to secure this investment opportunity.
Pros
No interest rates
Often provide more capital than other funding sources
May be able to offer mentorship and advice
Cons
Requires you to give up some ownership in your company
Can be difficult to find a venture capitalist or angel investor who is interested in your business
4. Pitch Competitions
Pitch competitions are a unique alternative financing method. These competitions are suitable for startups or small businesses working in an incubator. They are generally regional and are also a great way to gain exposure. 
Pitch competitions can also be a fantastic opportunity for established businesses looking to expand. Businesses propose their business plans to a panel of judges who are also investors. Cash prizes and support are distributed to businesses seen as smart investments.
Pros
Opportunity to win cash prizes and other support
Gives businesses exposure
Cons
May require traveling to compete
Competition can be fierce
5. Online Lenders
Online lenders like LendThrive are arguably the best alternative business funding providers for small businesses. Why? These loans are often easier to obtain than traditional bank loans and typical lending agencies. The application process is simple and can be completed online in a few minutes.
Pros
Loans are often easier to obtain than traditional bank loans
Simple application process
You know exactly what you're getting
Customer support
Cons
Interest rates may be higher than traditional bank loans
Some may require collateral
Interested? LendThrive is a top-tier online provider of alternative funding for small businesses. Read on to learn more about the advantages of using LendThrive as your alternative financing source.
Benefits of Financing Through LendThrive
Securing small business financing through LendThrive has many advantages, which is why it's one of the best alternative funding sources for small businesses. We will go over some of the benefits below.
Low rates. LendThrive offers low interest rates for our fixed-rate business loans. This means your low interest rate will never rise. 
Fast approval process. Once you apply and are pre-approved, we will pull your credit history and make a final decision on the loan within one business day.
Flexible terms. We don't believe in penalizing borrowers for being successful and paying off their loans early — we want to see your small business thrive.
Transparent pricing. LendThrive is fully transparent with our policies — we have no hidden fees. 
Longer repayment terms. Our loans can have repayment terms of up to 10 years and come with predictable monthly payments.
Compared to traditional banks and other alternative financing sources, LendThrive's fixed-rate business loans offer clear advantages. Small business owners can get the financing they need quickly, and without hassle, so they can focus on running their businesses instead of worrying about how and if they qualify.
If you're looking for a reliable alternative funding source for your small business, we encourage you to learn more about LendThrive and how we can help you. Apply for a fixed-rate business loan today.
We know business owners have enough on their plates, so we make the process simple. We've built our business on trust, so you can also be confident that you're getting the best possible terms – without any roadblocks. Acquire up to $150,000 in a fixed-rate business loan today. 
Contact us for more information.