This Is When (& How) to Expand a Small Business On a Budget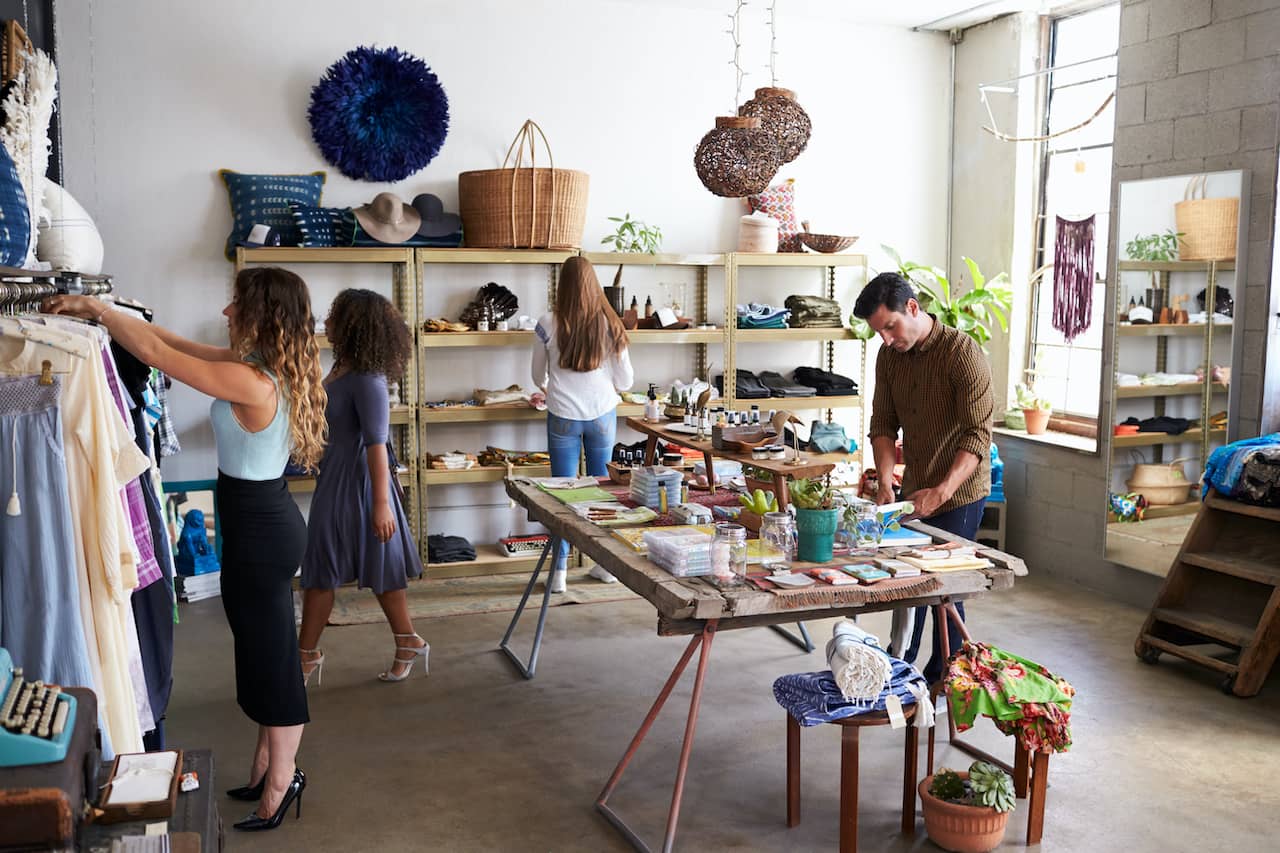 As a small business owner, growing your business has always been the goal. You've been in business for a while now and sales are consistent, but how do you know when to expand your business? What are the signs your business is ready to grow? And how do you expand a small business in the first place?
We are going to share when and how to expand a small business to ensure you pave a path for success. Keep reading to evaluate if your business is ready for growth.
When To Expand Your Business
It may seem tricky to decide if your business is ready to expand, and that's because it is. There are no set guidelines for exactly when to expand a small business. However, we've compiled some signs to help you determine when to expand your business.
You Need More Space
If you physically are running out of space at your business location, it could be a sign you are ready to expand. Products line the shelves and are always in high demand. Your inventory changes frequently and you suddenly don't have enough space for anything new. Opening a second or third location might benefit your business significantly.
Your Customers Are Asking
If you have a loyal customer base and people often ask about new products and potential new locations, it may be time to expand your business. Customers from a certain area may be traveling a bit to get to your business. If this is the case, you will want to consider opening another location in that area where there is already a customer base.
You Are Overwhelmed With Business
If your employees are getting overwhelmed by the amount of business and number of customers coming in, think about expanding your small business. Too much business sounds like a good thing –– and it is –– but you want to ensure you have enough employees to handle it. Hiring more employees will help better serve your customers.
YOY Growth Is High
If you have been calculating your year-over-year growth and revenue has been steadily increasing, it may be time to expand your operations. Odds are, you may need some extra manpower to manage the number of customers you are serving. 
These were just a few factors to consider while determining when to expand your business. If your business is experiencing multiple items on the list, an expansion might be a smart move. Continue reading to learn more about how to expand your business.
How To Expand a Small Business
So you've decided to expand your business, but how? What are the steps you need to take to grow successfully? Below are some of the useful tips for the business expansion process.
Secure the Proper Funding 
The first step is to secure the funding needed to open a new location, hire new employees, etc. You can take out a small business loan to help cover the costs of your business expansion. Expanding a business is an expensive endeavor, but it will be worth it in the long run. Secure a loan from LendThrive to grow your business.
Build a Sales Funnel
Sales funnels help you automate your business and make it easier to scale in the future. This is especially important if you are an e-commerce business. Carefully craft a sales funnel to suit your needs and convert visitors into customers.
Hire More Employees
When expanding your business you will likely need to grow your team as well. Hiring more employees will allow you to manage the influx of new customers or staff at a new location. Build a strong team with individuals who value the success of your small business.
Open a New Location
Opening a new location for your small business is a huge project that requires lots of time and effort. A small business loan can help fund this part of the expansion so your business can physically grow. Do an analysis of your customer base to find the best place to open a new location for your business.
Add New Offerings
As your business grows, you should add new offerings to customers whether they are physical products or services. This can help you move into new markets to continue the growth you are seeing. Plus, if you have a new location and a larger team, you have the resources to update your offerings.
We hope this guide to how to expand your business and when was helpful. If your business is on the verge of expansion, contact us to learn more about our small business financing.
Get a Loan from LendThrive To Expand Your Business
LendThrive, a member of the AVANA Family of Companies, is ready to help your business grow. We offer fixed rate business loans of up to $150K to help small businesses in every industry succeed. Our terms are flexible and we even reward borrowers for making on-time payments. 
Expand your business with help from LendThrive. Apply for a loan and get approved in as little as 24 hours! Contact us today for more information.