7 Best Payment System Options for Your Small Business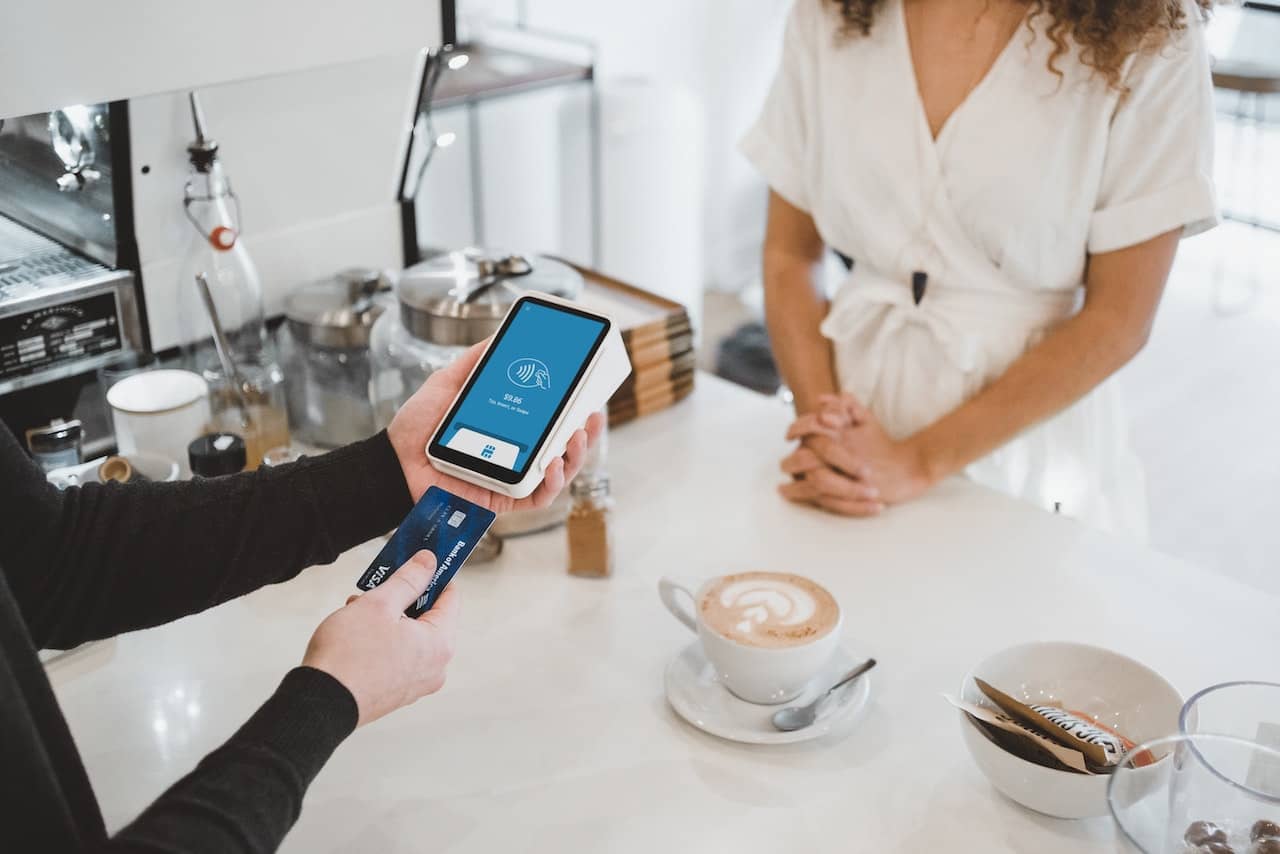 As a small business owner, you need to find the right payment system for your business. Unfortunately, there are so many different types of payment systems out there it can be difficult to determine which one is best. That's why we've compiled a list of the top seven best payment systems for small businesses.
We will cover the variety of features each option offers, pricing details, and the ideal type of business for each payment processing option.
What Is a Payment Gateway?
A payment gateway or payment processing system is a merchant service that authorizes credit card or direct payment processing for businesses. Payment gateways accept and process digital payments or in-person payments.
Customers can pay for your goods or services with their credit card or other accepted type of payment, and a gateway connects merchant accounts with payment processors. The system effectively transfers credit card information between the bank that issued the card and your business bank account.
Payment gateways make it possible for small businesses to accept direct or credit card payments.
How Do Payment Systems Work?
When a customer wants to make a payment, they are redirected to the payment gateway. The payment gateway will then collect payment information, including the credit card number and security code.
After the payment information is collected, it is passed on to the payment processor. The payment processor will then verify that the payment information is correct and authorize the transaction.
The payment gateway then notifies your business bank account of the incoming funds. Funds are transferred from the customer's bank account to your business account, and you can start processing orders immediately after the bank transfer is completed!
Best Payment Systems for Small Businesses
Square
Quickbooks Payment Online
Veem
Stax by Fattmerchant
Clover Flex
Shopify Payments
PayPal
We have narrowed down the top seven best payment systems for small businesses to make the decision simpler. In no particular order, here are some of the best payment processing services you'll want to consider for your business.
1. Square
Square is a well-known payment platform founded in 2009. It started with a little white card reader and has become one of the biggest payment systems for both small to large businesses. With Square, you can take in-person, online, remote, and manually entered payments. 
Price: No monthly cost, but with a 2.6% +10¢ per-transaction fee
Ideal Business: Small businesses looking for low processing fees and reliable service
2. Quickbooks Payment Online
We're sure you've heard of Quickbooks before, and you might be using it for accounting functions, but did you know they also offer a payment platform? Quickbooks Payments allows you to accommodate keyed-in transactions or in-person payments. In addition, it offers fast deposits and automatic bookkeeping if you use their program.
Price: No monthly cost, but with a 1% (max $10) for ACH bank transfer plus a 2.4%-3.4% + 25¢ per-transaction fee
Ideal Business: Small businesses that already use Quickbooks to manage their business finances
3. Veem
As an online payment solution for small businesses, Veem is a great option because of its reasonable fees. Veem features 1099 forms, easy sync with Quickbooks, scheduled payments, payment tracking, and live support.
Price: No monthly plans, but with a 2.9% fee per credit card transaction and a 1% fee for instant deposit to card
Ideal Business: Small businesses seeking a simple online payment processing solution with low payment processing costs
4. Stax by Fattmerchant
Stax by Fattmerchant is an all-in-one subscription-style platform for payment processing. Stax has processed over $9 billion in transactions and has a 99.9% reliability rating. It offers instant invoicing, advanced reporting, customer management features, same-day funding, and syncs with Quickbooks.
Price: Starting at $99 per month with a flat rate of 8¢ per swipe and 15¢ per keyed entry fees
Ideal Business: High-volume businesses that want low processing rates
5. Clover Flex
The Clover Flex is an all-in-one handheld POS system that makes credit card transactions easy. Using the device, you can accept payments, track sales, and conduct business. Clover Flex accepts all payment types (chip, swipe, tap, NFC, etc.) and makes it simple. In addition, it boasts end-to-end encryption and data tokenization, integrated EMV chip sensors, and fingerprint logins.
Price: $499 for the physical POS system, starting at $30 per month with a 2.7% + 10¢ fee per transaction
Ideal Business: Small businesses wanting a functional physical POS device and payment system bundle
6. Shopify Payments
Shopify is a comprehensive eCommerce platform that helps you build and design an online store. As part of their offerings, they provide Shopify Payments, so you can take advantage of lower transaction fees. With Shopify Payments, you don't have to worry about third-party payment gateways. In addition, it is available in multiple countries, has fraud protection, and offers easy accounting integrations.
Price: Starting at 2.6% + 30¢ per transaction for online credit card rates, and discounted rates for in-person transactions
Ideal Business: Small businesses with an online store built on the Shopify platform
7.  PayPal Payments
PayPal is one of the oldest and most popular payment platforms. It is a good option for small businesses because it has low processing fees and is available in multiple countries. It also offers fraud protection, customer support, and easy accounting integrations. PayPal Payments Pro is a good option for businesses that want to take advantage of all PayPal has to offer, including the ability to process payments on your website.
Price: 2.9% + $0.30 per transaction for U.S. transactions. For international transactions, they're 4.4% + a fixed fee.
Ideal Business: Small businesses needing a payment platform with a global reach
What To Look For in a Small Business Payment System
With the many options out there and variations in key features and processing fees, it can be hard to choose the right payment platform for your small business. Here are some tips to help you decide which is the best payment option for small business owners like yourself.
1. Reliability
You'll want to find a payment gateway that is reliable and has a good track record. This will ensure that your customers' payment information is safe and that you won't experience any payment processing interruptions regardless of the types of payments. Whether they're local, national, or international payments, you should have peace of mind 24/7 in knowing that all payment transactions will go through without hitches.
2. Customer Support
When you need help, you'll want to have a payment gateway solution that offers excellent customer support and positively reviewed customer experiences. This can be in the form of online help articles, phone support, or live chat. Check out customer service reviews online to see what other users are saying about the product. 
3. Fees
It's important to understand the fees associated with each payment gateway service before signing up. Some systems charge monthly payments, while others have transaction fees or percentage-based processing fees. There are payment systems that also charge termination fees and additional credit card processing fees, so watch out for those and possible hidden costs as well. Be sure to compare the costs of online and in-person transactions and find a payment gateway provider that fits your budget.
4. Ease of Use
The payment system you choose for your small business should be easy to use. It must be straightforward to add it to your website or shopping cart as a checkout option, and it shouldn't require a lot of technical expertise to install and start using. It also shouldn't be a chore to navigate when accepting payments from customers. 
5. Payment Types Supported
Not all payment gateways support all payment types. Be sure to select one that supports the payment methods you plan to accept, such as credit cards, ACH, debit card payments, etc. Digital payments are the norm these days, so be sure that your provider has this option. The checkout experience for in-person visits, mobile payments, virtual terminals, and online transactions should be seamless and pleasant for your customers. 
6. Integration Options
A good payment gateway will offer a variety of integration options so you can easily add it to your website, shopping cart, or other software. Look for payment service providers that offer integrations with popular eCommerce platforms, CRMs, and accounting software programs. It should also connect seamlessly to your POS or receipt printer, where applicable. 
7. Security
When it comes to choosing the best payment option for small businesses, security is of utmost importance. Make sure the payment gateway you select has robust security features and advanced fraud protection solutions, such as PCI compliance, encryption (ideally 128-bit encryption), and data tokenization, to protect your customers' payment information. It is your responsibility to keep customer data secure, so your choice of payment system for your small business is critical. Security measures for fraud prevention should be non-negotiable when evaluating key features. 
8. Scalability
The best payment gateway for your small business is one that can grow with you. As your company expands and processes more payments, you'll want a platform that can handle the increased volume without slowing down transactions. Some payment gateways offer enterprise solutions that are scalable and can be customized to meet your specific needs as your business grows. 
9. User Reviews
Last but not least, be sure to read user reviews before selecting a payment gateway for your small business. Checking out what other users have to say about their experiences using the product is a great way to get an unbiased overview of what to expect. Look for positive reviews about customer support, ease of use, security, and value for the price. You can find user reviews on popular business software review websites, such as Capterra, Trustpilot, and G2 Crowd. 
Hopefully, this guide helped you choose the best payment system for small businesses. Start by evaluating your needs and budget, then compare features and user reviews to find the right fit for your company.
LendThrive Wants To See Your Business Grow
Part of the AVANA Family of Companies, LendThrive wants to see your business grow. As a leading loan provider, we want to help you thrive and scale your business.
We offer fixed-rate business loans up to $150,000 and provide financing assistance to a wide variety of small businesses in different industries. 
If you need a little extra boost to see your business grow, apply for a loan today or contact LendThrive for more information.