Why Your Story Matters in a Loan Application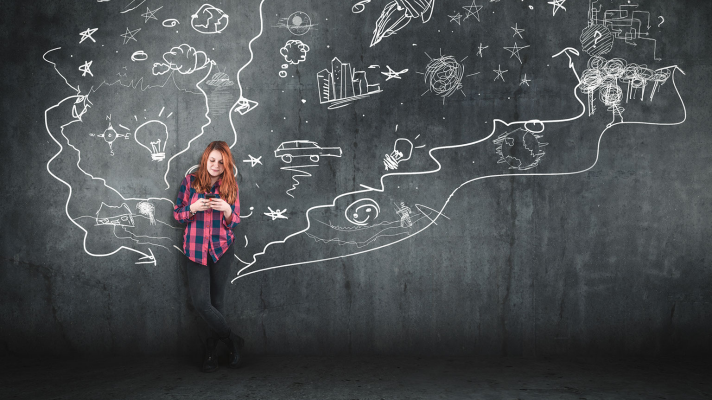 Applying for a business loan isn't like an episode of Shark Tank. You won't have the opportunity to go before a lender to make your best attempt at a compelling pitch. In real life, it goes a little more like this: You fill out the application and provide a synopsis of why you are applying for a loan. Your words are taken by the lender you're working with, the underwriter who's crunching the numbers, and then weighed in a meeting about your business credit decision – a meeting you're not invited to.
If you want your voice to be present in that meeting, your story has to be written down and shared. Your loan story is the place to highlight your business's achievements as well as address any issues that you're working on. It's your shot to go beyond the numbers and convince the lender that you are a viable candidate.
So, what
is
your story?
There are a few core tenants to telling a strong company story – one that conveys everything that a lender needs to know about you and your business, and that instills their confidence in you as a borrower.
Company History

: Why and how you started. What problem or need is your company answering?

Longevity

: How many years have you been in business? The longer you've been in business, the stronger you look.

Competitive Positioning

: How do you compare to the competition? What sets you apart and makes you better?

Challenges

: What hurdles have you overcome and how? How have they helped you evolve and grow stronger?

Leadership

: Why should a lender consider you or your team? What qualities do you or the team have that make you a safe bet?
Start by knowing your audience.
As you get organized, think first about who you are communicating to. What type of lender are you applying to? Do you know what matters to them? A good place to start is by simply asking what the lender needs or wants to see in an application.
Financial History
Obviously, a lender is going to rely pretty heavily on your financial history in order to make a calculated projection on your business's future performance. Your personal financial history will also be considered, as it's a good indication of how you handle your business finances. If you have gaps in your data or limited information due to a recent start-up or short time in business, your financial projections will need to be compelling and persuasive enough to point toward future growth and success. Essentially, you'll need to demonstrate how the loan opportunity will result in a positive cash flow that ensures you'll be able to repay the debt.
Collateral
Lenders will typically ask about your available collateral. It's good to have a list of potential collateral (and its value) prepared ahead of time. Not only does this save you time during the process, it also helps with your overall impression on the lender by making you look prepared and organized.
Tell the right story to the right lender.
Make sure you're engaging with a lender whose goals align with yours, and tailor your story for that lender. That doesn't mean fabricating details to curry their favor. Instead, focus on the elements of your story that would most resonate with the lender. It also doesn't mean leaving out deficiencies. Openly acknowledge any negative issues and use your story to show how you were able to overcome a setback and how that experience will help you mitigate any similar future situations.
Next, prove your value in the marketplace.
Your clients and customers are direct evidence of the need for your business. Who are your customers and why do they work with you? Talk about the need you fill, the value you provide. Maybe you have long-term contracts that guarantee a steady flow of income. Or maybe you have noteworthy customers who would add credibility. Ideally, you'll have a wide range of clients with no more than 10% of your income coming from any one source (like that old adage about not having too many eggs in one basket).
Focus on why your clients and customers choose to work with you versus the competition. This is your chance to brag about yourself in a tasteful way, to demonstrate your value. The tone should be self-confident but not obnoxious.
How will the loan help your company grow?  
Lenders want to know how the loan will be put to use and how it will benefit your company, and hopefully, support its growth. They want to know that every loan dollar has a job, and that job will promote future success.
Most lenders will underwrite your business, meaning that they'll review the financial data as we discussed earlier. Additionally, lenders routinely underwrite the project you're financing. They want to know where every dollar will go, if the amount you're requesting will be sufficient, and how all of your funds (borrowed and earned) will work together to promote growth. 
Remember: Good debt supports growth, while bad debt does the opposite.
We're never too old for story time – why your story matters:
For starters, your story helps fill in any gaps exposed when you fill out your loan application. This could be a gap in the narrative of where your company has been up until now, and more importantly where it's going in the future. Lenders can only see where you've been, so it's up to you to provide insight into your future goals or those you're already started working on.
Lenders also care about your leadership, meaning your ability to run a business and run it well. They want to know about your ability to create a vision and lead a team to fulfill that vision. 
We stressed this above, but it bears repeating: Always be honest. If something from your business's past is a lowlight, be prepared to address it. This is a good opportunity to show what you learned from the situation and how that resulted in improved strategies, processes, etc. Remember that mistakes or obstacles are some of the best catalysts for learning and growing.
Finally, a few do's and don'ts to consider:
Do

: Show how your background relates to your business.

Do

: Express a genuine love/commitment/dedication to the business area. Why you're driven, why it's important to you.

Do

: Share the business's effect on the greater community if possible. Demonstrate why it's needed and how it solves a problem.

Do

: Provide an honest representation of business performance. If there have been challenges, highlight how they were overcome. If the loan is meant to address a challenge, lay out how the funds will allow you to course-correct.

Don't

: Assume a one-size-fits-all story will work with all lenders.

Don't

: Be impersonal.

Don't

: Gloss over the details. Instead, use both positive and negative experiences to demonstrate growth, resiliency and progress.
LendThrive helps businesses jump to the next level!
If you're in the market for a business loan, LendThrive offers several options and an easy online application process. We provide fast loan approvals and flexible repayment terms.

LendThrive has helped hundreds of businesses reach the next level by providing the funding they need to grow and succeed.
We'd like to do the same for you.
To learn more about LendThrive's fixed rate business loans and how they can benefit your business, visit our website or give us a call today. Don't wait to secure the funding you need to expand your business!