Explore the 5 Best Credit Card for Your E-commerce Business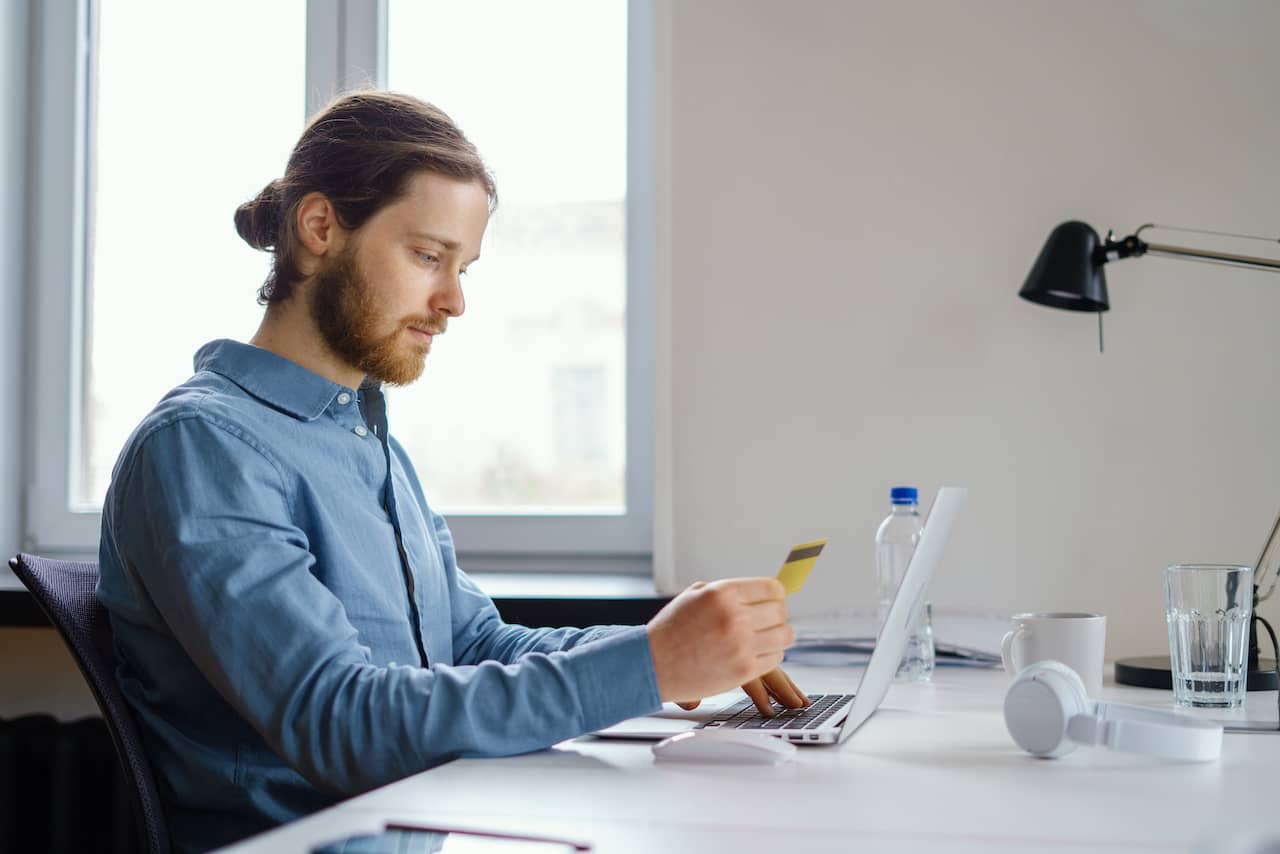 Running an e-commerce business comes with some unique challenges — maintaining customer loyalty while never meeting face-to-face, navigating a constantly changing tech landscape, and dealing with high shipping costs. Having the right e-commerce credit card can make running your business a lot simpler and, more importantly, less expensive. 
These are some of the best e-commerce credit cards available right now and the kinds of businesses they're best suited for.
The Best Business Credit Card for E-Commerce
Every business has different needs, and thankfully, there are a wide variety of credit cards to suit them. From high annual fee cards with loads of perks to charge cards with no fees that need to be paid monthly. These are some of the best e-commerce credit cards available to businesses right now. 
1. Chase Ink Business Preferred Card
Chase's Ink Business Preferred card is the perfect e-commerce credit card for most businesses. It has a lower annual fee than many of its competitors at just $95, so even if your business can't utilize all of the perks it offers, it's inexpensive enough that you're sure to get your money's worth from it. 
Speaking of perks, Chase offers a 100,000-point bonus to customers that spend $15,000 within the first three months of signing up — a $1,000 value. While most purchases earn you one point for every dollar spent, travel expenses, shipping costs, advertising, and internet fees earn three points for every dollar. The card also comes with travel insurance that will cover expenses like lost luggage or trip delays.
The APR for the Chase Ink Business Preferred Card falls between 18.25% and 23.25%, which is neither the lowest nor the highest rate for business credit cards. Most businesses with a credit score of at least 650 can be approved for this card. 
2. American Express Business Platinum Card
If you're savvy with credit cards and know how to use the points efficiently, the American Express Business Platinum card is perfect for you. It has a very high annual fee of $695, but that's offset by the incredible perks it offers, starting with a 120,000 point bonus for spending $15,000 in the first three months after signing up — a $1,200 value. It also comes with an annual $189 credit towards CLEAR membership, a biometric ID system that gets you swiftly through airport security. 
Frequent travelers will love the $200 annual credit towards checked baggage fees and lounge passes too. Any travel that's booked through AMEX Travel is eligible for 5x points, and American Express also gives 1.5x points on things like construction materials, electronic goods, and shipping costs for purchases of $5,000 or more.
The APR on this card is between 16.5% and 24.5%, depending on your credit and income level. That's a little lower than some of the other e-commerce credit cards, but not significantly. Similar to the Chase Ink card, AMEX will approve businesses with a credit score of around 670 or higher. If you're not a frequent traveler, you might not be able to offset the high annual fee with all the perks offered.
3. Capital One Spark Cash for Business Card
The Spark Cash card from Capital One doesn't have quite as many perks as Chase Ink or AMEX Business Platinum, but it does have a few features that might be attractive to smaller businesses or those just getting off the ground.
For starters, the card has a $95 annual fee, and that comes with a $500 sign-up bonus after spending $4,500 in the first three months after signing up. This is a much lower minimum spending limit compared to the previous two cards. All purchases come with 2% cash back, which means you don't need to think about what type of expense you're using it for. Perhaps the most unique feature of this card is that holders can make purchases up to the credit limit so long as the full amount is paid off each month.
The downside is that the Spark Cash card has a slightly higher credit score requirement of 700. It also charges an APR of 21%, which is a little on the high side. That being said, the option of charging above your spending limit is great for businesses in need of working capital that can't wait until all their outstanding invoices are paid. 
4. Ramp Corporate Card
Ramp works a little differently than most credit cards in that you can't carry a balance with it; the full payment is due after a 30-day grace period. If that's how you intend to use your business credit card, though, it's an excellent option. It charges no annual fees and earns 1.5% cash back on all purchases.
The Ramp card also doesn't require a personal guarantee — if you fail to pay off the card it won't affect your personal credit score. Since a personal guarantee isn't required, Ramp doesn't use your credit score to determine the credit limit. Instead, it's based on the business's monthly income. It also has a much higher credit limit than most cards, sometimes 10x higher. 
While Ramp isn't a perfect replacement for a business credit card, it's an attractive option for business owners that always pay off their balance and would like to reap the rewards that come with that. 
5. Brex Exclusive
This is one of the best credit cards for e-commerce, especially if you're a new business or startup without an existing financial structure. Like the Ramp card, it requires no personal guarantees or credit checks and no annual fee, but they do require that Brex is the only card used by your business.
The Brex Exclusive card comes with a host of perks, from 7% cash back on rideshares, 4% on travel and restaurants, and 2% on business software. They also give $5,000 in credits to be used on Amazon Web Services, $375 off a Salesforce subscription, and 15% off WeWork office space. 
Like Ramp, this is a charge card that must be paid off every month. This can be seen as a feature instead of a bother for new businesses, though, as it'll limit the amount of high-interest debt that can be taken on. This is doubly true since Brex is the only card your company can utilize while it's part of the rewards program. 
Funding Your E-Commerce Business With LendThrive
Having the right credit card is essential to running a business, but these cards aren't the best, or the only, option if you need substantial working capital. The interest rates are often too high, and credit limits are usually too low.
A fixed-rate loan from LendThrive is a great alternative or companion to a business credit card. A LendThrive fixed-rate loan can provide your e-commerce business with a cash injection of up to $150,000. You can be pre-approved in minutes, and there are no hidden fees. Apply now or contact one of our loan specialists to see how we can grow your e-commerce business today!