5 Square Alternatives That Business Owners Love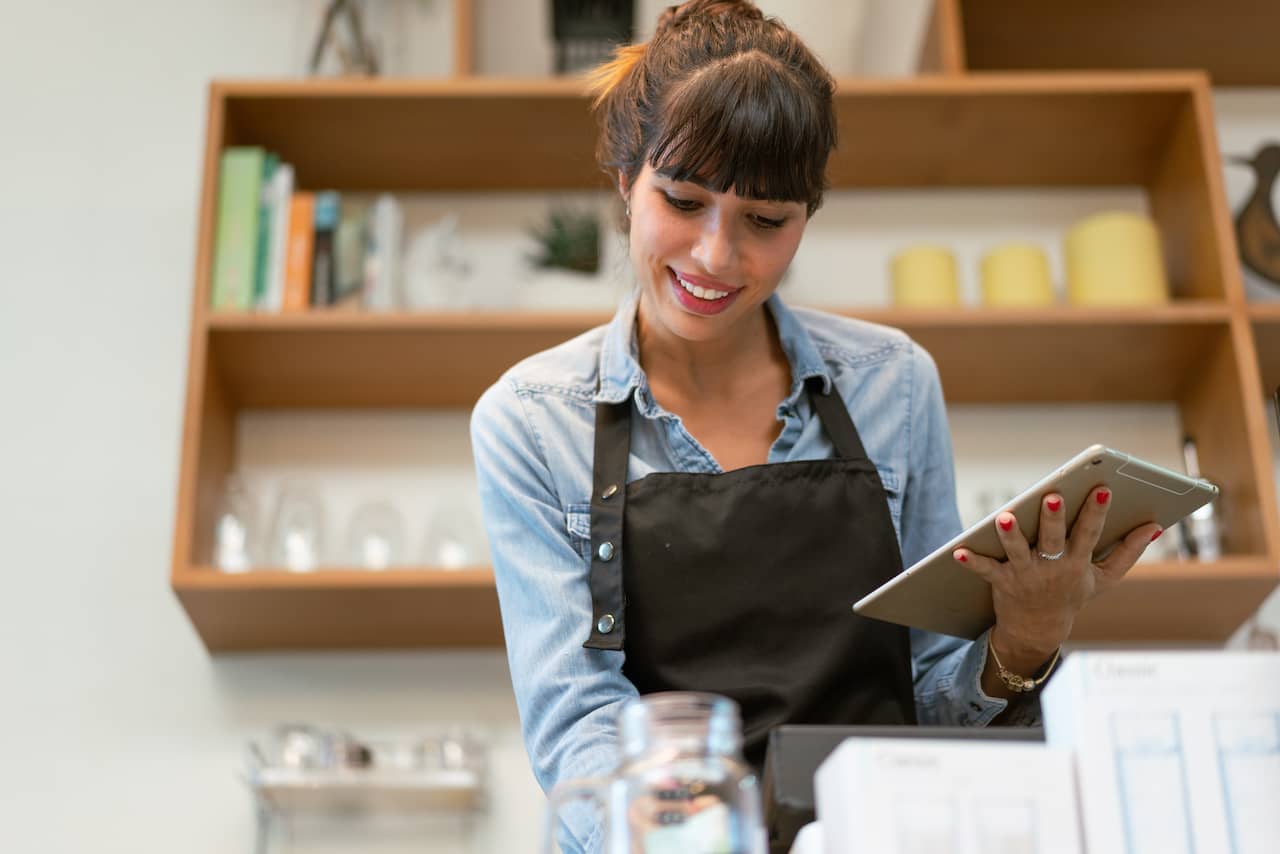 Business owners have a lot of options when it comes to loans. But not all loans are created equal. And depending on your business needs, some loans may be better suited for you than others.
If you're looking for a loan, you may have come across Square Capital. Square Capital is a lending platform that offers loans to businesses that use Square as their payment system.
While Square Capital can be a good option for some businesses, it might not be the right fit for everyone. If you're looking for other loan companies like Square Capital, here are five options to consider.
5 Top Square Alternatives for Business Loans
The best Square alternatives will depend on your business needs. But here are five of the top recommended companies like Square Capital for those looking for loans: 
LendThrive
LendThrive allows small business owners to obtain fixed rate loans worth as much as $150,000. The application is done online, and successful borrowers can get the funding they need in as fast as 24 hours. 
To qualify, applicants should own at least 20% of the business they are representing. The business should be in operation for two years or more and earn a minimum of $10,000 monthly, with proof that it is operating profitably. The minimum credit score required is 675. Those interested can get pre-approved by submitting an application online, with no hard credit pull. The funds come directly from LendThrive, not from intermediaries. 
You can also pay back the loan anytime with no prepayment penalties. Another benefit to this square alternative is that the interest charged is not front-loaded. Loans from LendThrive offer a 10-year repayment term and predictable monthly payments. This makes it easier to manage you business's cash flow effectively and ensure payment terms are met. Unlike Square Capital, which is open only to Square POS users, LendThrive business loans are open to all business owners who meet the requirements. LendThrive does not just provide the funds you need to grow your business. It also offers free financing consultation to help you choose the best options. 
Clover Capital
Clover Capital allows future credit card sales to be turned into working capital, giving small business owners the opportunity to even without the cash on hand. Because the loan is based on future sales, repayment is relatively predictable and stress-free. When sales are high, borrowers can pay more, and when sales are low, repayment amounts can go down as well. 
Like LendThrive and Square Capital, the application process can be done online, and it typically takes one to two business days to obtain approval. Once approved, borrowers can see the funds in their account within 48 hours.
To qualify, you must be in business for at least six months and process a minimum of $1,000 in credit card transactions per month. Payments are deducted every day from Visa and MasterCard credit card sales deposits. There's no fixed time and no collateral needed. Those looking for a Square vs Clover comparison should know that Clover Capital is available only by invitation to current Clover POS customers. 
Learn more about Clover Capital. 
PayPal Working Capital
PayPal Working Capital is a business loan that offers a fixed fee, and loans and corresponding fees are paid with a percentage of PayPal sales, with a minimum payment required every 90 days. It is available to select businesses that are already processing their payments via PayPal and approval is mainly based on the user's business account history. Repayments are auto-deducted from one's PayPal account until the loan is fully paid. 
To qualify, borrowers must have a PayPal Business or Premier account for at least 90 days. Additionally, they must process a minimum of $20,000 in annual sales for Premier account holders or at least $15,000 in annual sales for Business account holders. It is also available to iZettle merchants after the company bought it out. Availability is not limited to U.S. borrowers, as it is also open to users in Australia, Germany, and the United Kingdom.
Learn more about PayPal Working Capital. 
SpotOn
SpotOn offers short-term loans to solve cash flow gaps or enable small business owners to make fast growth decisions. Interested borrowers can apply online and need only to wait an average of 24 hours to get approved and the needed funds.
Like the other options in this list, SpotOn has a single fixed fee with no periodic interest charges. Repayments represent a fixed percentage of daily sales and are automatically deducted and applied to your loan balance. 
Learn more about SpotOn Capital.
OnDeck
OnDeck gives small business owners several options to obtain the funds they need. It offers term loans, where borrowers get a one-time lump sum of cash upfront, and lines of credit, where borrowers get access to a revolving credit line.
Those who obtain a lump-sum loan, with amounts ranging from $6,000 to $100,000, can apply for more money when they've paid at least 50% of their first loan. The repayment term for this transaction is 12 months. Meanwhile, borrowers who sign up for a line of credit may loan $5,000 to $250,000 and repayment terms can stretch up to 24 months. The application can be completed online. 
Get Started With the Right Business Loan 
Business owners have several options when it comes to Square alternatives. Each option has its own terms and conditions, so it's important to compare and read reviews before deciding which one to go for. LendThrive is unique in that it offers 10-year loan terms with predictable monthly payments so you can manage your cash flow. 
Ready to apply for a business loan? Get started with the highly-recommended Square alternative LendThrive today. Apply now.