A Small Business Black Friday Strategy to Supercharge Sales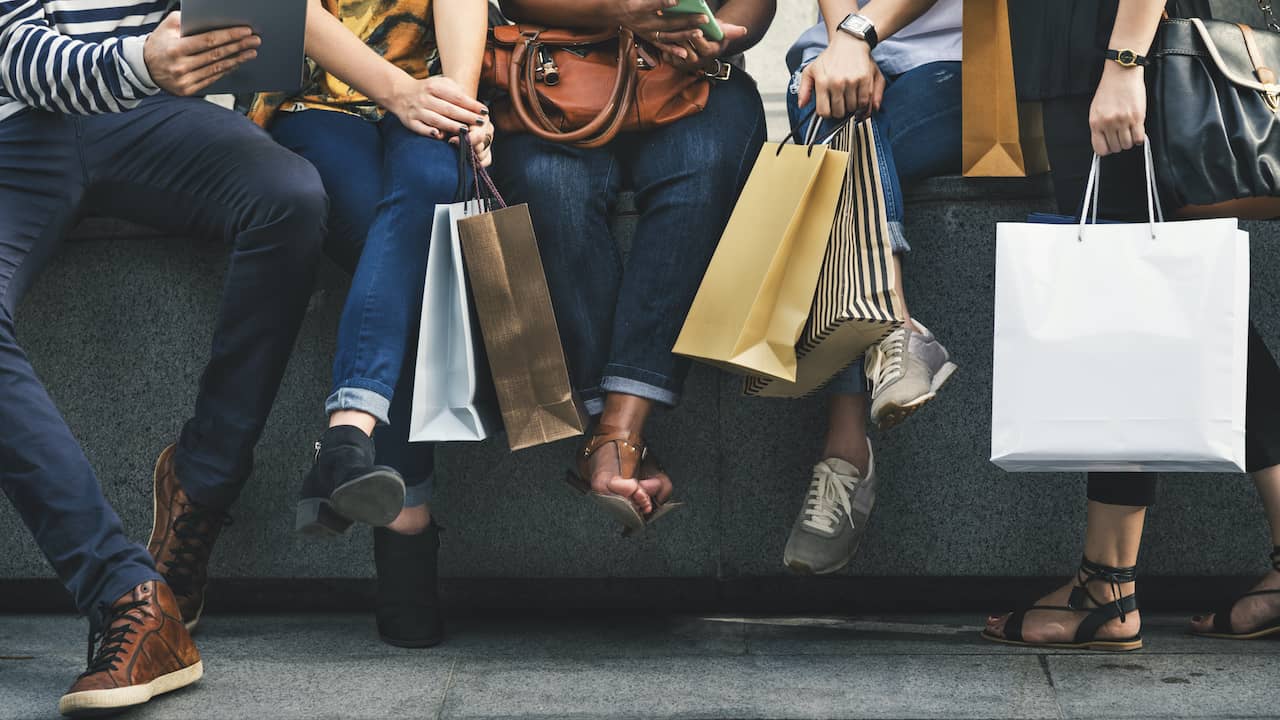 The holidays are just around the corner and you're preparing for Black Friday and Cyber Monday. But, how do you compete against Amazon and Walmart as a small business? What are some small business Black Friday sales tactics to try this year? 
We've got you covered. We are going to highlight some small business Cyber Monday and Black Friday sales tips. These tactics will help you draw in customers and increase sales around the holidays –– even as a small business.
What Is Black Friday?
Black Friday began in the 1960s in Philadelphia and is called "Black" Friday because these sales help businesses turn their finances from "red" (loss) to "black" (profit) on their income statement.
It is the day after Thanksgiving in the U.S. each year and is commonly known for wildly discounted products. Retailers run major sales for Black Friday to kick off the holiday season's sales. 
What Is Cyber Monday?
Cyber Monday is a newer addition to the holiday sales season. Becoming popular in 2014, Cyber Monday is the biggest online shopping day of the year. It is the Monday after Thanksgiving every year and is for online retailers to hold their "Black Friday" sales. Major online retailers like Amazon dominate Cyber Monday with steep discounts and free shipping.
7 Small Business Black Friday and Cyber Monday Sales Ideas
We're going to take a look at seven small business Black Friday and Cyber Monday strategies to help you prepare for the upcoming holiday season. 
1. Run a Social Media Campaign in Advance
If you are participating in Black Friday or Cyber Monday as a small business, you need to get the word out early! Start by running a social media campaign that lets customers know you're going to be running sales.
These can be general posts to bring awareness to customers early enough that they can plan to shop at your business. You can even grow their anticipation by setting a date to announce what specific sales you will run. 
2. Run a Point of Sale Campaign
This small business Black Friday sales idea is highly effective. Emails and social media become cluttered with ads for Black Friday and Cyber Monday once Halloween passes. Create flyers or coupons that you can hand out at the checkout promoting your sales. 
Having a physical piece of paper may help you stand out from all of the companies that do digital-only advertisements. Your customers will know they need to come back to save money on their favorite products from your small business. 
3. Do Hourly or Flash Deals
Flash deals or hourly sales are a unique small business Cyber Monday and Black Friday promotion. For this, you could run a general discount the whole day and then set a few hours for a flash sale period. During the flash sale, raise the discount a significant amount to attract more customers.
This could be executed in-store on Black Friday or online through a promo code that is only effective during a short span of time on Cyber Monday. This is a fun way for customers to beat the clock and drives them to purchase more during the flash sale hours.
4. Have an Early-Bird Sale
Along with flash sales, early-bird deals are another great small business Black Friday or Cyber Monday marketing technique. Early-bird sales can mean two different things.
First, early-bird sales could be deals you run in the week or two before Black Friday to attract customers before Black Friday. This gives customers the chance to take advantage of the sale you run without getting overwhelmed trying to hit several stores on Black Friday. 
Early-bird sales could also be more like a flash sale for shoppers who get to your small business early in the morning. Small business owners might choose to add an early bird discount such as an extra 10% off if you shop before 10 am.
5. Give a Free Gift With Purchase
Business owners could offer a free gift with purchase to the first 50 customers to promote sales. Everyone loves the idea of getting things for free. That's what makes this such an effective small business Black Friday promotion. 
An added layer to this would be setting an amount a customer has to spend before being eligible for the free gifts. For example, "get a free gift with a purchase of $75 or more" is a classic Victoria's Secret's Black Friday promotion. 
6. Promote With Sneak Peeks
Start promoting your small business Black Friday deals early with sneak peeks. These can be digital, print, or both. Each week of November prior to the sale, you could announce an item that will be discounted or a special you'll be running. This will build anticipation and grow awareness around the sale. 
Don't wait until the week before Thanksgiving to start promoting your small business Black Friday or Cyber Monday sale. Start early! Late October or early November is optimal for starting Black Friday or Cyber Monday social media campaigns.
7. Try a Giveaway
Another small business Cyber Monday or Black Friday sales tactic to try is hosting a giveaway. Announce to customers that they will be entered into a giveaway for a product or service if they spend X amount on Black Friday or Cyber Monday. Gather submissions and choose the winner(s) shortly after the sales. 
We hope this list of seven sales strategies helps your small business this Black Friday and Cyber Monday. Reel in the customers with killer discounts and see your sales rise this holiday season. If you've decided it's time to expand your business, LendThrive is here to help you during this transition.
Grow Your Business With LendThrive
LendThrive is an online lender offering small business owners fixed rate business loans up to $150K. Our mission is to provide the means small businesses need to grow. We offer loans with flexible terms, no early repayment penalties, and a rewards program because we want your business to succeed.
Apply for a loan today and be approved in as little as 24 hours.
Contact us for more information or use our loan calculator to see if you qualify.