Need to Choose a Bank for Your Small Business? Read This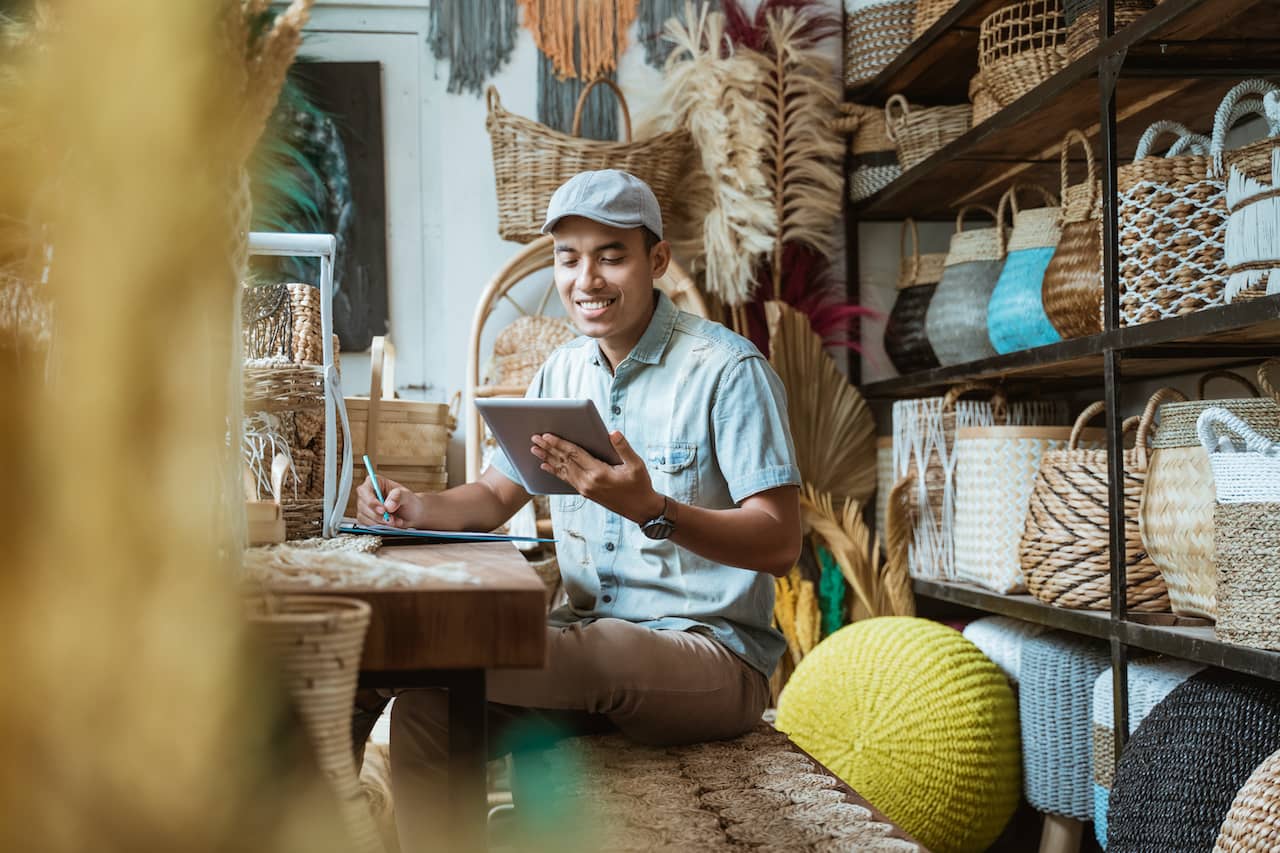 Choosing the right bank is one of the most important decisions you'll make as a small business owner. Your choice of a bank determines your ability to access credit, manage cash flow, and make payments to suppliers and employees. It's a decision that should be carefully considered based on the needs of your business.
Start by considering what your business needs from a financial institution. If you're the only employee, you may not require much more than a checking account and credit card. Larger businesses could benefit from merchant services that would require separate employees to process.
You don't need to find one bank that can do everything though, sometimes it's beneficial to access financial services from multiple banks to get the best deal on each of them. 
We'll walk you through how to choose a bank for your small business, including different types of banks and the services they offer so you can make the best decisions for your small business. 
Online Banks vs. Brick and Mortar
In the past, most small business owners had a very personal relationship with their banks. They made deposits with the tellers, the bank's loan officers were familiar with your business strategy, and you got plenty of facetime. That kind of relationship is still possible, particularly with smaller local banks and credit unions, but it is less common in the age of online-only banks.
Internet-based banks have a major advantage — low overhead. Without a shiny building in your city's central business district, not to mention all of the employees needed to maintain it, online banks save themselves a lot of money. They can pass those savings on to you in the form of higher interest rates on your deposits, lower fees, and lower interest rates on any loans you might take out.
To decide whether online banks are for you, consider how your business takes in revenue. If it's through credit card payments and online transactions, there's little downside to having a bank that only exists on the internet. If you deal in cash transactions that require you to make physical deposits, they're much less attractive.
How to Choose a Bank for Your Small Business
Every bank charges different fees and offers different services, so it's up to you as a business owner to figure out which of the things they offer will be important to you. Keep reading to learn how to choose a bank for your small business, taking into account the following critical factors.
Number of Locations
One of the more obvious issues small business owners have with their banks is the ease of depositing money. Having a bank that's close to your place of business will invariably make your transactions easier. Additionally, if you're thinking about expanding within your region, you'll want a bank with plenty of nearby branches. Larger banks, by definition, have more branches and ATM locations. 
Minimum Balance and Deposits
Many banks charge no fees for maintaining an account with them so long as your balance doesn't drop below a certain level or you make a number of deposits each month.
If your business has fairly predictable revenue each month, in terms of volume or number of transactions, you'll most likely never be charged these fees. However, if there's lots of volatility or seasonality to your revenue, you'll want to find a bank that doesn't charge these fees.
Smaller banks and most Credit Unions are usually more lenient than larger ones when it comes to minimum balance fees as they are more concerned with retaining all of their customers, not just the large account holders.
Transaction Fees
One of the most dreaded banking expenses for small business owners, especially those involved in cash-heavy industries, is transaction fees. Some banks limit the number of payments and withdrawals that can be made each month and then charge for every subsequent one.
No matter what industry you're in, transaction fees should be minimized, but if you own a restaurant or other small business that makes dozens of small transactions every day, you'll want to find a bank that has unlimited no-fee transactions.
Customer Service
Every small business owner wants a bank that they can call and actually speak to a person. You don't want to be transferred to several different departments or spend an hour on hold every time there's an issue with your account.
Smaller banks and most Credit Unions typically offer better customer service, though this is always the case. Larger banks, especially those that stake their reputation on their customer service, have more resources for handling account issues. 
Online Banking
In the past ten years banking has become a much more streamlined process and most of that is due to mobile banking. You can open accounts, move money around, and make payments, and all without ever stepping foot inside a bank. This is one of the areas where larger banks have the upper hand. Local institutions don't have the resources to build out their websites or mobile apps and so they usually don't offer as many features as the bigger banks. 
Getting a Loan
Whether it's for unexpected expenses or a long-planned expansion, most small business owners will need a loan from their financial institution.
The ease of getting one varies widely, but you'll often find that smaller banks are more receptive. They'll be more familiar with your business practices and reputation, which gives them confidence that you can repay the loan.
Larger banks have less to gain with lending money to small businesses and aren't as interested in learning about their clients. However, there's always the option of seeking financing from sources other than your bank. 
The Best Banks for Small Businesses
While only you can decide which bank is right for your business needs, we've put together a list of several of the best banks for small business owners. 
NBKC – Online bank with no minimum balance or deposit fees. 
Chase – National bank with many services oriented towards small business owners.
BlueVine – Online-only bank with thousands of ATMs and high-interest rates on deposits.
Wells Fargo – Nationally-known bank with thousands of branches across the U.S.
Lending Club – Online-only bank with unlimited fee-free transactions.
Choose LendThrive for Your Small Business Loan Needs
Choosing a bank for small businesses may seem stressful, but with these careful considerations, can be a simple decision. Likewise, securing a loan to fund your business expansion or cover unforeseen costs is easy with LendThrive.
LendThrive offers fixed rate business loans up to $150K in as fast as 24 hours. LendThrive's business loans have low fixed rates and flexible terms, allowing small businesses the financial freedom to flourish. 
Get approved for a fixed rate business loan from LendThrive. Apply today or contact us for more information.