5 Stellar ACH Vendors For Small Businesses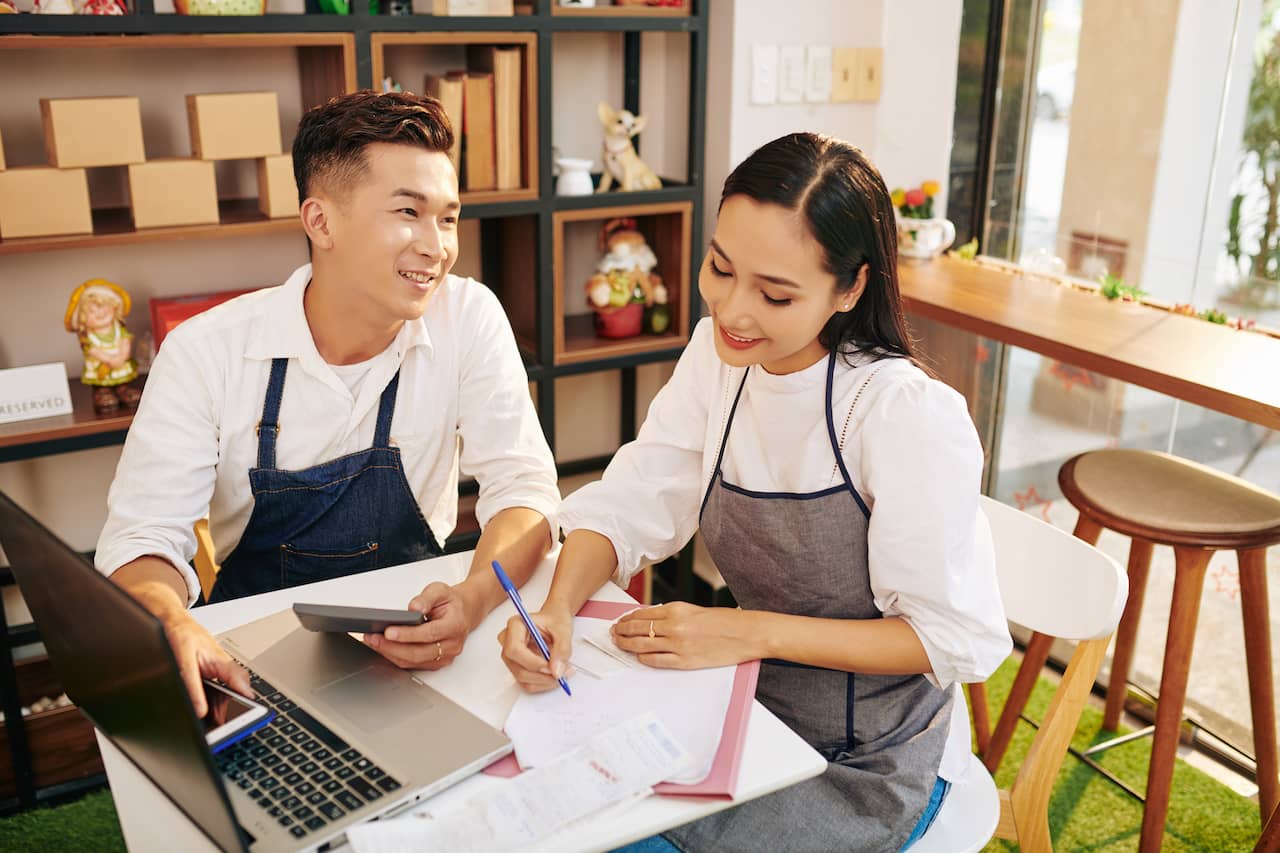 Cash has been on the decline for over a decade now, with only 26% of transactions using it or checks for payment. The COVID-19 pandemic accelerated that trend as many businesses and consumers became concerned about spreading pathogens by handling cash. 
Credit and debit cards along with mobile payment apps also make budgeting easier as consumers can see where they've spent their money over the past month with a touch of a button. All of this is to say that electronic payments are the fast-becoming the primary way to do business.
As a small business owner, you undoubtedly collect payments from clients and make payments to vendors and employees. The least expensive way to make these payments is through automated clearing house (ACH) transactions –– essentially bank to bank transfers. There are several big players in the ACH market though. We'll look at five of them and see which one is right for your small business.
What Are ACH Vendors?
First, let's be clear about what an ACH vendor is. ACH stands for automatic clearing house and they're used to electronically transfer money between banks. They're fast, convenient, and most importantly, they have much lower transaction fees than credit or debit cards. So how would a small business go about using one?
The most familiar use of ACH is employers putting them into service to directly deposit paychecks for their employees; 93% of American workers are paid this way. Another common use is for consumers paying their bills. When the electric company sends someone a bill, the user rarely pays that bill in person or even sends a check. 
Most often they enter their bank account information on the company website and click "pay bill" or have it pulled out of their account automatically. Both of these scenarios use ACH processing, it's just obscured with employer or company websites. 
However, there are even more uses for ACH payments, especially for small business owners. One is to pay vendors by ACH, eliminating the need for checks that have a high potential for fraud or the use of credits that have significant transaction charges. ACH costs are much lower since they're designed for larger purchases/transfers and have a processing fee closer to 1%, many of which have a maximum dollar value, compared to the 3% charged by some credit card companies.
Best ACH Processing Companies
Small businesses have dozens of options for ACH processing, but like most businesses involved in finance, there are a few major players. Each has its own strengths and weaknesses, so you'll want to shop around and find one that fits your needs. These are several of the companies known for being the best ACH payment processing for small businesses. 
Square
Thanks to its ubiquitous point-of-sale systems, Square is one of the best-known payment processors among small businesses. They charge no monthly fee and a 1% processing fee (with a minimum $1 fee). 
This isn't the lowest processing fee in the business, but their lack of monthly fees makes them one of the most flexible options for payment processing –– you only pay for what you use. If your business is on the smaller side, Square's no hassle system might be your best option for ACH processing.
Stripe
Stripe is the only big player in the small business point-of-sales machine market. They also charge no monthly fees and have an even lower processing fee of .8%, with a $5 maximum fee. 
If you're processing larger ACH payments, Stripe has a slight advantage over Square. Both were founded around 2010 and thus have a decade-long track record that businesses can trust.
National Processing
Unlike Square or Stripe, you've probably never heard of National Processing. They charge a $15/month fee for ACH processing, but their per-transaction processing fees are significantly lower than Square or Stripes, with some incurring only a flat $0.48 fee. However, the company also charges a $25 setup fee.
With all the extra fees, regardless of whether transactions are being processed, National Processing is best suited for larger businesses that'll benefit from lower transaction fees even with a higher initial cost and monthly fees.
Stax
If your business is processing tens of thousands of dollars in credit card transactions each month, Stax might be for you. Formerly known as Fattmerchant, this payment processor makes almost all its money on monthly fees, which is a hefty $99 for their cheapest plan. 
However, their processing fees are some of the lowest in the business, around 1% of the transaction with a maximum of $10. However, businesses with low sales volumes probably won't offset the high monthly fees with these lower transaction costs.
Dharma Merchant Services
Dharma is a solid middle-of-the-road option for payment processing, with a per-transaction fee of 0.15% plus $0.07 and a monthly fee of $20. You can also get a mobile card reader from them for just $149. If you're a larger business that's doing more than $100,000 in transactions, some of those fees could be lower. 
Growing Your Business With the Help of LendThrive
In the next 10 years, electronic payment systems will be used for the vast majority of business transactions. An ACH vendor with a payment plan suited for your business's size and needs will be essential to operating smoothly. 
If you run a small business, you also know how critical it is to get the right kind of funding for your needs. LendThrive offers fixed rate business loans of up to $150,000 that are a lifeline if your business is going through hard times or is looking to grow. You can be approved in as little as 48 hours, so apply now to see how LendThrive can help.