Beauty Salon Loans
Financing options for salon funding.
Running a spa or salon business can be quite expensive. Operating costs and upkeep can take up a big chunk of a beauty salon's revenue. If you are thinking of expanding your business and need a funding source, a beauty salon loan may be the best option.
Read on to learn more about different types of beauty salon loans, their uses, qualifications, and how LendThrive can help!
What is a Small Business Beauty Salon Loan?
Spa business loans or beauty supply loans are funding secured to pay for business expenses. If you are looking to expand your small business, taking out a loan might be the right choice.
Choose LendThrive's flexible small business loans to fund your beauty salon. We want to see you succeed and will help provide you the financial means you need to grow.
Types of Beauty Salon Loans
There are many different types of spa business loans available to small business owners. We are going to highlight some of the common options.
SBA 7(a) Loans. This type of loan is common for beauty salon businesses because it can be used as working capital, to buy real estate, and more. SBA 7(a) loans come from the U.S. Small Business Administration and can sometimes be easier to obtain than traditional bank loans.
Fixed Rate Business Loans. Fixed rate business loans are great options for spas and salons because their interest rates will never increase. Once you have been approved for the loan and close the deal, your low interest rate will stay fixed in place.
Business Lines of Credit. This type of funding provides flexibility to small businesses. With a business line of credit, you can borrow money up to $250K without needing collateral. The unsecured funds may still require a personal guarantee.
Short-Term Business Loans. Many lenders offer short-term business loans for salons and spas ranging from three-month to three-year periods. These short-term loan terms can be used for salon equipment financing and more.
As you can see, there are several different options for beauty salon loans. Speak with a loan professional to make the decision that's best for you.
Spa Business Loan Qualifications
Loan qualifications may vary from loan to loan, however, there are some common qualifications you might see.
One common loan qualification is a credit score of at least 600. The higher your business' credit score is, the more likely you will be able to qualify for a beauty salon loan.
Another qualification is being an established business of two years or more. Lenders view businesses open less than two years as higher-risk borrowers.
Lenders will also consider your business' revenue during the approval process. Other qualifications will depend on the type of loan you apply for.
How Can I Use a Beauty Salon Loan?
Spa business loan funds can be used in a multitude of ways. With the most common beauty salon loans you can use the funds to do the following:
Buy new equipment
Hire more employees
Purchase beauty supplies

Refinance business debts
Improve marketing and advertising
Pay employee salaries
Hopefully, this list helped you get a better idea of what beauty salon loans can be used for. By no means is this an exhaustive list, so contact your loan professional if you have specific questions or concerns.
How to Choose a Spa Business Loan
When choosing a beauty salon loan, you should consider the needs of your business and your credit history.
If your salon has been in business for at least two years, getting an SBA 7(a) loan or fixed rate business loan will be easier than if you are a new small business. These two loan types require you to be an established business to be approved.
If you are a newer small business, a business line of credit may do the trick. This will help you build a business credit history that could be necessary for future business loans.
Evaluate your costs, credit history, goals, and more when deciding what beauty salon loan is best for your business.
Why LendThrive?
LendThrive, a part of AVANA's Family of Companies, helps entrepreneurs grow their businesses. We believe small businesses are the heart of the economy and want to help your business thrive.
The loan professionals at LendThrive can help you fuel your business through our fixed rate business loans. Fixed rate business loans are flexible options for small businesses and are even a part of the Rate Reduction Rewards program.
Apply for a fixed rate business loan with LendThrive today and watch your business grow!
Apply Now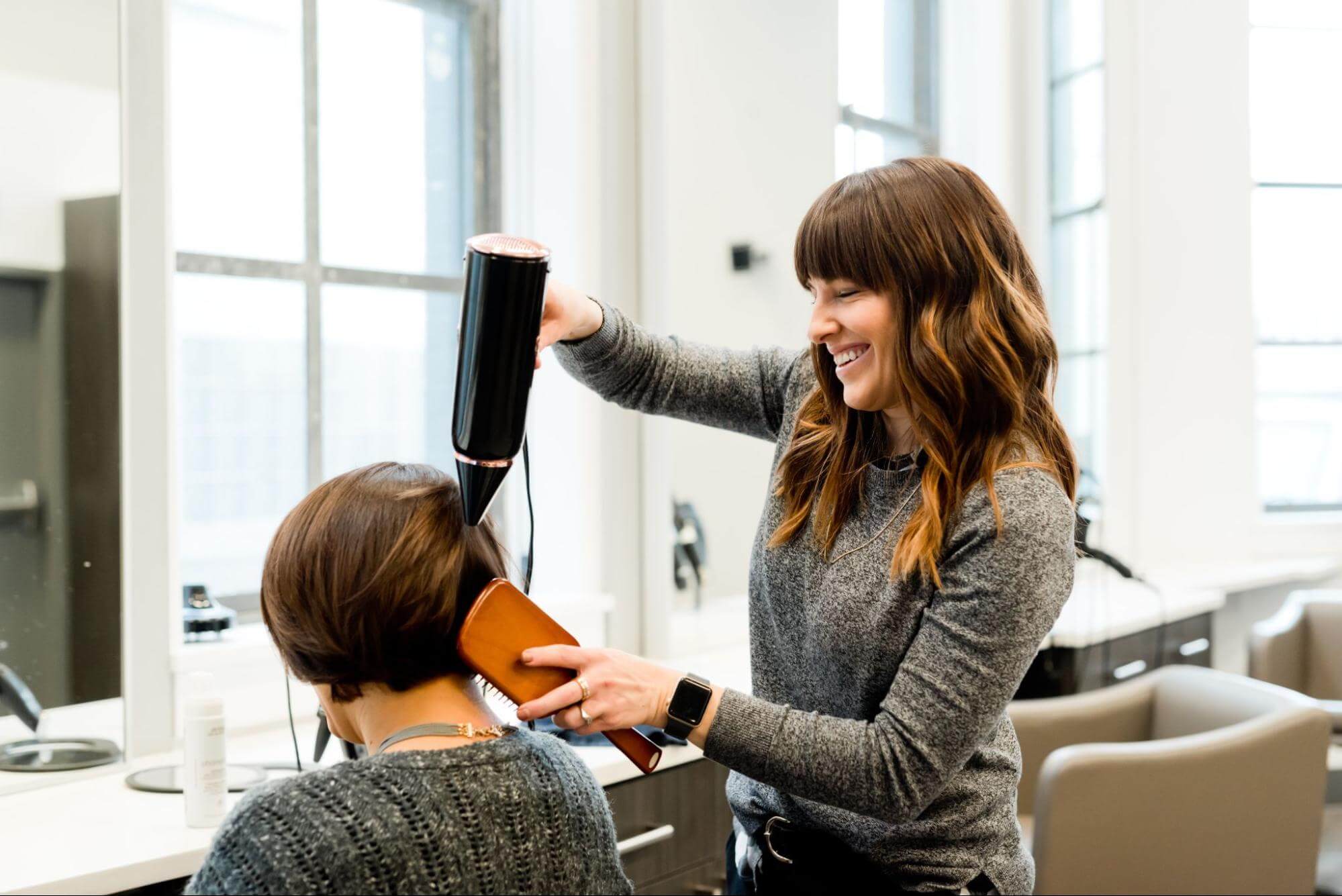 Frequently Asked Questions
How long does it take to get approved for a fixed rate business loan from LendThrive?
We understand that the loan process shouldn't be tedious, so we make it easy. Once you apply and are preapproved, we will pull your credit history and make a final decision on the loan within one business day.

What loan amounts does LendThrive offer?
Depending on what you qualify for, LendThrive has fixed rate business loans ranging from $25K to $150K for small businesses.

What is the Rate Reduction Rewards program?
The Rate Reduction Rewards program is our way of saying thank you to borrowers who consistently make on-time monthly payments. By making consistent payments on time, we reward you by lowering your interest rate over time. LendThrive's already low interest rates can get even lower over the life of your loan!