Brewery Loans
Financing options for breweries.
The craft beer market accounts for over $22 billion in national sales. If you are a brewery business owner, you know just how expensive equipment can be. Many breweries may need more working capital to keep brewery operations running smoothly.
Understanding what brewery equipment financing options are available to you is important to the success of your small business. Read on to learn more about brewery loans you may be eligible for.
What Is Brewery Equipment Financing?
Local breweries are often known by customers for having unique craft beers brewed on-site. Running an on-site brewing operation is an expensive venture. The costs of equipment, supplies, and payroll all factor into operating expenses.
Brewery loans or brewery equipment financing are meant to provide business owners with the capital they need to keep equipment up to date and grow their business.
Knowing what type of brewery loan to get may seem daunting, but here at LendThrive, we want to see your business grow! That's why we created this page about the options available. Read on to learn more about the different types of brewery loans.
Types of Brewery Loans
As a small business owner of a brewery, you have several options for brewery equipment financing. 
SBA 7(a) Loan. SBA 7(a) loans are backed by the federal government through the Small Business Administration and amounts go up to $5 million.
Fixed Rate Business Loan. Fixed rate business loans are a flexible funding option for small businesses needing funds to grow.
Business Line of Credit. A business line of credit allows businesses to borrow up to $250K without any required collateral. Unsecured funds may still require a personal guarantee.
Business Credit Card. A business credit card is best for businesses needing a much smaller amount of money for operating expenses.
Now you know there are plenty of different options for brewery loans and financing. Let's take a closer look at what the common qualifications for a brewery loan are to see if you qualify. 
Brewery Loan Qualifications
There are going to be some differences between lenders' qualifications as well as differences depending on the type of financing option you choose. However, there are some of the common qualifications you may see.
Business credit scores and credit history will be a big determining factor for whether or not you qualify for funding. The better your business credit score, the more likely you will be approved for the amount of credit you want.
Other factors that will be considered including how long your brewery has been in business and your annual revenue. Typically, lenders require a small business to have been in business for at least two years.
How Can I Use a Brewery Loan?
You may be wondering what types of expenses a brewery loan can cover. Here are some common expenses that you can pay for with funds from a brewery loan.
Buy new equipment
Buy supplies
Payroll costs
Hire more workers
Maintain website

Invest in social media marketing
Expand your business
Renovate building
Purchase real estate
This list is not exhaustive, but hopefully, it gives you an idea of how you can use brewery financing. Let's continue and discuss how to choose a brewery loan.
How to Choose a Brewery Loan
So, how do you know which type of brewery funding to choose for your business? Consider your business' needs and credit history. If you only need a small amount, a business credit card might do the trick. For larger amounts, a fixed rate business loan is a great option for flexibility.
If your business doesn't have the best credit history, your application will likely be rejected by the SBA. A business line of credit could be easier to secure than an SBA 7(a) loan if you don't have the highest credit score. So, what financing option is best for your business will depend on multiple factors.
Evaluate your goals, credit history, annual revenue, and more to make this important decision.
Why LendThrive?
LendThrive, part of the AVANA Family of Companies, is ready to help your brewery succeed. We provide fixed rate business loans to small businesses just like yours. These loans can provide you with up to $150K with low interest rates. 
Not to mention, through our Rate Reduction Rewards program, you can get rewarded for making consistent monthly payments. We will incrementally lower your interest rate over the length of the loan. With already low rates, it can't get any better!
Apply for a flexible fixed rate business loan from LendThrive today or contact us for more information!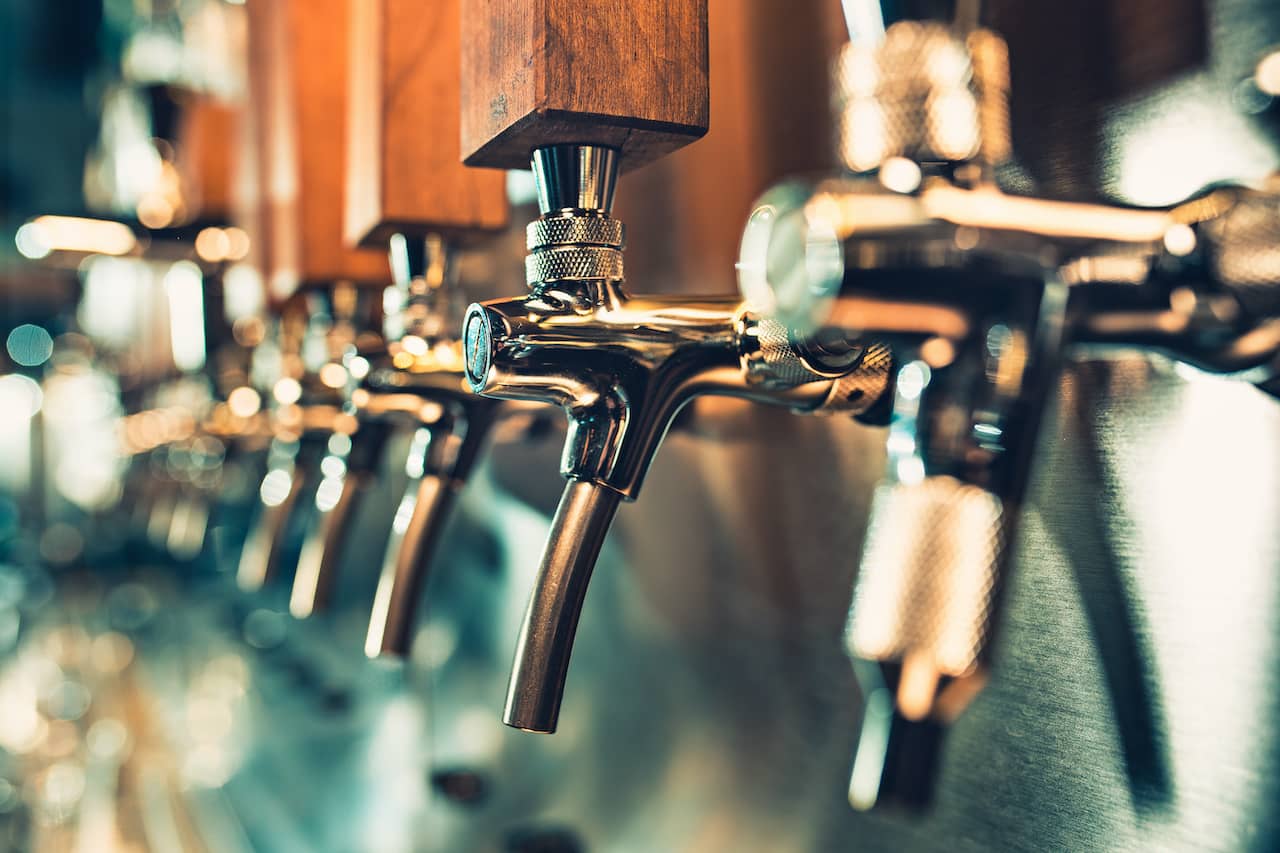 Frequently Asked Questions
How much can I borrow?
Depending on what you qualify for, LendThrive provides fixed rate business loans that range from $25K to $150K. 
How does the application process work?
We understand that loan application processes can be tedious. That's why we made ours simple. You will be asked to provide basic information about your business for pre-approval. Then, we will pull your credit history and make a decision. 
How long does it take to get approved?
LendThrive's loan approval process is quick and simple! Most loans are approved within 24 to 48 hours.