12 Tips for Increasing Small Business Cash Flow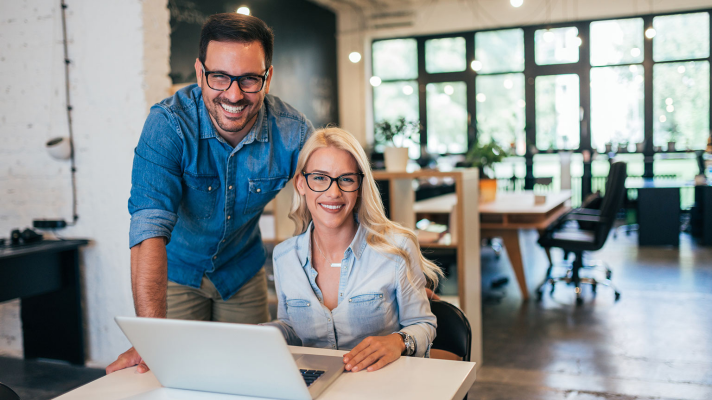 Increasing cash flow is a top concern for small business owners. In 2022, the U.S. inflation rate was at its highest since the 1980s. Combine that with lingering supply chain delays from the COVID-19 pandemic and higher fuel costs, and you have a perfect storm of rising expenses that can be detrimental to small business cash flow.
But it's not all doom and gloom. There are steps that business owners can take to improve their bottom line and positively influence cash flow. Below are some tried-and-true methods for easing a tight cash flow situation that can be put into effect relatively quickly.
1. Know where your money is going.
The best place to start is in your own house. Regularly review your expenses and evaluate their necessity. Are you paying too much rent? Are you paying for services you don't need? Can you consolidate high-interest debt? It's extremely important to know where your money is going and validate every dollar you spend. Look for recurring costs like memberships or services that are "nice-to-haves" but not "need-to-haves" and pause or cancel them. 
2. Raise prices without chasing away customers.
While you don't want to price-gouge your customers, you do want to receive fair compensation for your goods or services that amply covers the costs of goods sold. It's important to be as transparent as possible with price increases, and to be sensible to what your customer base will tolerate. Publish your new prices with a simple message like "Due to increasing fuel costs, we are raising our prices by 15% to cover that added expense while doing our best to remain competitive as a small business in this market."
Alternatively, examine how you can repackage your goods or services in ways that either increase prices while continuing to offer a good value, or cut your cost of goods sold. For example, consider offering hourly service rates in lieu of a retainer. Or, for goods and products, examine your physical packaging to see where you might be able to cut back without affecting your brand or quality. 
3. Keep a sharp eye on inventory.
Knowing what inventory you have and how each product is performing will prevent you from tying up too much cash by over-ordering, or alternatively, losing potential sales by under-ordering. Here's where an intelligent inventory management system can streamline the process and quickly expose any areas of concern.
Consider joining a purchasing group to increase buying power, or work with your supplier to lock in prices for a longer term. And remember to factor in your inventory storage fees – sharing warehouse space with another business is one way to decrease that overhead.
4. Reward early payment with discounts.
Encourage customers to pay invoices faster, and thus put cash in your hand faster, by offering a discount for early or up-front payment. A common amount is 2%, which isn't painful for you to lose, but is just enough incentive for your clients. Be sure to clearly include the full terms of the discount on your invoice.
5. Speed up your payments by taking credit cards.
It's so much more convenient for your customers to pay with credit and debit cards via Square or Stripe, or other online money transfer services like Zelle and Venmo. Keep in mind that many services charge processing fees, so be sure to factor those into your pricing. This can be a great way to improve your cash flow if you're expecting a large influx of sales (like during the holiday season).
6. Open a business line of credit.
Another option for improving your cash flow is to get a business line of credit from a bank or other lender. This can be helpful if you have unexpected expenses or need to make a large purchase and don't have adequate cash on hand. Just be sure to only borrow what you need and make payments on time to avoid digging too far into debt.
7. Use accounting software and stay on top of invoicing.
Accounting software is the easiest way to keep track of your income and expenses, and to streamline your invoicing process. QuickBooks and FreshBooks are two of the most popular options, but there are others at varying price points (some with more limited free versions) to consider.
Use your accounting software to establish a system of prompt invoicing within 24 hours of work completion so that you can get paid more quickly. Many small businesses make the mistake of waiting too long to invoice clients, which, combined with slower payment methods, can be devastating to cash flow.
8. Lease equipment instead of purchasing.
While it is often more cost-effective in the long-term to purchase equipment, if your business is struggling with cash flow, leasing can make the payments more manageable. Leasing can offer lower monthly payments, which can more effectively help you in the short-term. It can also reduce or eliminate repair and maintenance costs. If there is equipment that is essential for your business and will make sense to own long-term, establish a savings plan to purchase it down the road.
9. Negotiate with your vendors.
They can't say "yes" if you don't ask. The current economy is affecting businesses large and small, which means that your vendors also want to maintain a healthy cash flow. If you have good relationships with your vendors, they may be willing to negotiate lower prices rather than lose your business altogether. Explain your situation and how you're being affected by the economy. If they're not willing to negotiate a permanent price decrease, you can offer the option of a temporary break until things turn around.
10. Save a little each month.
Building a cash reserve is crucial for lean times and for weathering unexpected expenses. Start by setting aside 1% of your monthly revenue into a reserve account, and then gradually increase to 5%. As you tighten that belt, not only will you be investing in your future, you'll also be forced to get creative with your saving and spending habits across the board.
11. Examine your business waste.
It's easy to lose sight of financial waste during boom times. But when you're struggling with cash flow, it's hard not to sweat the small stuff. From office supplies to food waste to unused assets, evaluate ways to reuse, reduce and recycle what you may already have to avoid new expenses. You may find unneeded assets or equipment that you can sell, or you may re-evaluate how often you restock the break room snack bin. Small cuts can often yield big savings.
12. Get a fixed rate business loan.
A fixed rate business loan is a type of financing that allows you to borrow money for your business at a fixed interest rate. LendThrive offers competitive rates for small business loans, which can help you improve your cash flow. 
You might need the money to make improvements and implement new systems that will boost efficiency and set aside more money flowing into your reserves. 
Improve your small business cash flow with LendThrive. Whether you're enhancing your processes or adding new products or services to improve your bottom line and increase revenue, a fixed rate business loan from LendThrive can help. Contact us today for more inquiries or apply for a loan directly and get as much as $150,000 within 24 hours.